Self Help
Get flash to fully experience Pearltrees
The Open Stage functions under a set of ten guiding "commandments" which participants agree to follow upon entering the event. I. Thou Shalt Not Sue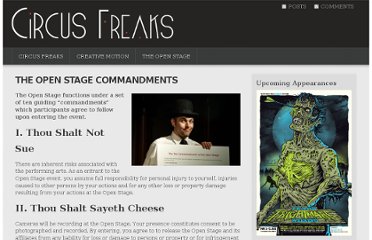 Elliott Katz was stunned to find himself in the middle of a divorce after two kids and 10 years of marriage . The Torontonian, a policy analyst for the Ottawa government , blamed his wife. "She just didn't appreciate all I was doing to make her happy." He fed the babies, and he changed their diapers. He gave them their baths, he read them stories, and put them to bed.
By spring.org.uk Psychological research suggests simple actions can project power, persuade others, increase empathy, boost cognitive performance and more. We tend to think of body language as something that expresses our internal states to the outside world.
Robert Downey Jr. covers Men's Fitness magazine, where he's photographed getting his yoga on with our friend, rock-star yogi, Vinnie Marino! Downey talked to TIME magazine a while back about his commitment to yoga and staying well: Supine on a love seat in his home at the end of a leafy cul-de-sac in Brentwood, Calif., Downey attempts to explain his improbable comeback. Like many of his stories, this one meanders poetically and involves, oh, several hundred kung-fu metaphors. "I've just been at the ready, and when the opening was there, I hit it," Downey says.