Pineal Gland
The pineal gland (also called the pineal body , epiphysis cerebri , epiphysis , conarium or the " third eye ") is a small endocrine gland in the vertebrate brain .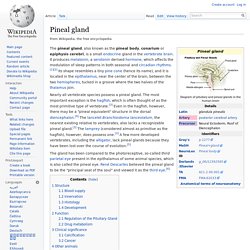 First published Mon Apr 25, 2005; substantive revision Wed Nov 5, 2008 The pineal gland is a tiny organ in the center of the brain that played an important role in Descartes' philosophy.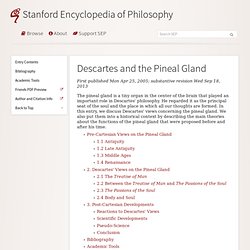 Descartes and the Pineal Gland
In the 1990s, a British scientist, Jennifer Luke, discovered that fluoride accumulates to strikingly high levels in the pineal gland.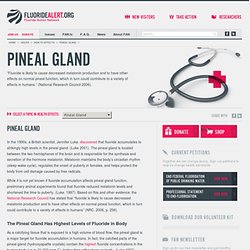 (NaturalNews) There has been some controversy over the activity of adding synthetic fluoride to municipal water supplies and elsewhere, but not enough. The seriousness of this issue is more than what most realize. Fluoridation ranks with GMO's and tainted, forced vaccinations among the great crimes against humanity.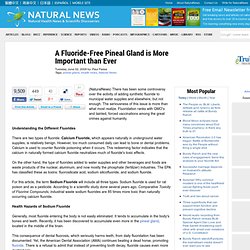 Best ways to Decalcify Pineal Gland and Active
The pineal gland is responsible for the production of melatonin, a hormone that is secreted in response to darkness, and is also the site in the brain where the highest levels of Serotonin can be found (Sun et al, 2001).
Pineal Gland: A Cognitive Advantage for Africans - AfricaResource The Place for Africa on the Net