Disney
Disney. Alice in the wonderland boycotté. Disney to close Bob Zemeckis' digital film studio, laying off hu. In a cost-savings move, Walt Disney Studios is shutting down director and producer Robert Zemeckis' ImageMovers Digital studio in Marin County, which employs 450 people.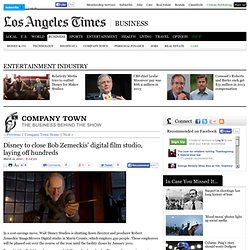 Those employees will be phased out over the course of the year until the facility closes by January 2011. Zemeckis' San Rafel-based company, which Disney has been bankrolling, produces motion-capture animation technology that was used in the filmmaker's 2009 big-budget holiday movie, "A Christmas Carol. " "Given today's economic realities, we need to find alternative ways to bring creative content to audiences and IMD no longer fits into our business model," Disney Studios President Alan Bergman said in a statement. Ever since ousting Disney Studios Chairman Dick Cook and overhauling the movie operation under his successor, Rich Ross, the Burbank studio has been aggressively cutting costs by consolidating operations, slashing overhead and reigning in production and marketing budgets.
Disney Goes Bollywood -- But When Will Local Production Pay Off? Despite a history of failed attempts to make it in the Indian market, Hollywood keeps trying With Disney's announcement on Thursday that it was pushing deeper into the Indian market, the studio joins a list of Hollywood players that have taken big bets on local-language productions.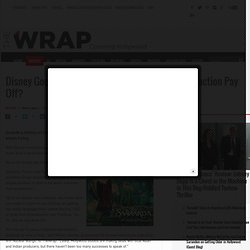 But so far the bet has not shown the kind of payoff that Hollywood expects. Germany, France and Russia have proven to be profitable foreign excursions. Disney Reopens Miramax Talks With Rival Bidder to the Weinsteins. Linda R.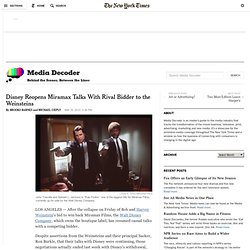 Chen/Miramax FilmsJohn Travolta and Samuel L. Jackson in "Pulp Fiction," one of the biggest hits for Miramax Films, currently up for sale by the Walt Disney Company.
---