Weird stuff
Le plus gros kebab du monde: 1198 kg. Un HotDog mange Batman. 'Power' move by male students ruffles U. of C. -- chicagotribune. May 19, 2008|By Alexia Elejalde-Ruiz, RedEye Friends Jordan Smith and Glen Shikunov were raised knowing racism is bad.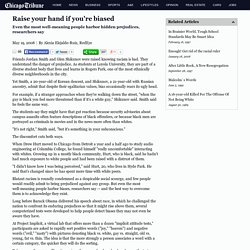 They understand the danger of prejudice. As students at Loyola University, they are part of a diverse student body that lives and learns in Rogers Park, one of the most ethnically diverse neighborhoods in the city. Yet Smith, a 20-year-old of Korean descent, and Shikunov, a 21-year-old with Russian ancestry, admit that despite their egalitarian values, bias occasionally rears its ugly head.
Theflatearthsociety.org - Index. Humour is an act of aggression, claims German academic - Telegra. Hallucinations auditives. Chatouille-moi, chatouille-moi. Peut-on faire l'amour avec les zygomatiques?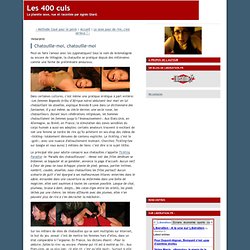 Sous le nom de knismolagnie ou encore de titilagnie, la chatouille se pratique depuis des millénaires comme une forme de préliminaire amoureux. Dans certaines cultures, c'est même une pratique érotique à part entière: «Les femmes Baganda (tribu d'Afrique noire) séduisent leur mari en lui chatouillant les aisselles, explique Brenda B Love dans Le dictionnaire des fantasmes. Il y eut même, au siècle dernier, une secte russe, les chatouilleurs.
---