Weird stuff
Le plus gros kebab du monde: 1198 kg
Un HotDog mange Batman
May 19, 2008 | By Alexia Elejalde-Ruiz, RedEye Friends Jordan Smith and Glen Shikunov were raised knowing racism is bad. They understand the danger of prejudice. As students at Loyola University, they are part of a diverse student body that lives and learns in Rogers Park, one of the most ethnically diverse neighborhoods in the city. Yet Smith, a 20-year-old of Korean descent, and Shikunov, a 21-year-old with Russian ancestry, admit that despite their egalitarian values, bias occasionally rears its ugly head.
'Power' move by male students ruffles U. of C. -- chicagotribune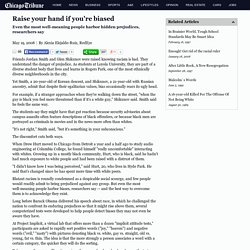 theflatearthsociety.org - Index
Humour is an act of aggression, claims German academic - Telegra
But in later age women tend to become funnier because they feel freer to not be seen as ladylike. She said humour, including teasing, was a mix of 'bonding and biting' and women often use humour to form social bonds with their friends while men often use humour to vent frustration.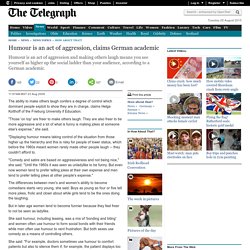 genial maintenant j'écoute autrement la musique et je vais chercher dans mes reggaes bravo pour cette pearl by deepy Mar 4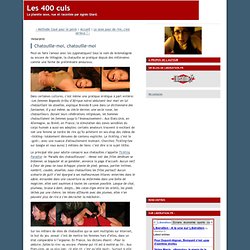 Peut-on faire l'amour avec les zygomatiques?
Chatouille-moi, chatouille-moi