Weird stuff
Le plus gros kebab du monde: 1198 kg
Un HotDog mange Batman
May 19, 2008|By Alexia Elejalde-Ruiz, RedEye Friends Jordan Smith and Glen Shikunov were raised knowing racism is bad. They understand the danger of prejudice. As students at Loyola University, they are part of a diverse student body that lives and learns in Rogers Park, one of the most ethnically diverse neighborhoods in the city. Yet Smith, a 20-year-old of Korean descent, and Shikunov, a 21-year-old with Russian ancestry, admit that despite their egalitarian values, bias occasionally rears its ugly head.
'Power' move by male students ruffles U. of C. -- chicagotribune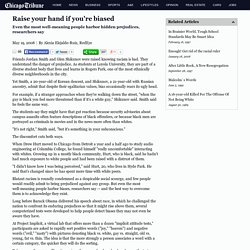 theflatearthsociety.org - Index
Humour is an act of aggression, claims German academic - Telegra
genial maintenant j'écoute autrement la musique et je vais chercher dans mes reggaes bravo pour cette pearl by deepy Mar 4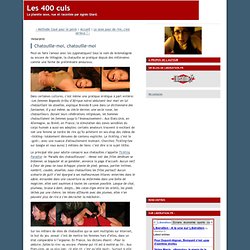 Peut-on faire l'amour avec les zygomatiques?
Chatouille-moi, chatouille-moi