Serendipity
Mythes, légendes, textes fondateurs et rituels japonais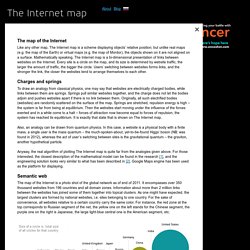 The map of the Internet Like any other map, The Internet map is a scheme displaying objects' relative position; but unlike real maps (e.g. the map of the Earth) or virtual maps (e.g. the map of Mordor), the objects shown on it are not aligned on a surface. Mathematically speaking, The Internet map is a bi-dimensional presentation of links between websites on the Internet. Every site is a circle on the map, and its size is determined by website traffic, the larger the amount of traffic, the bigger the circle. Users' switching between websites forms links, and the stronger the link, the closer the websites tend to arrange themselves to each other.
Men's Pair - 2000 Olympics
articlemichelbaudpe22012
A Checklist For Your Mid-Twenties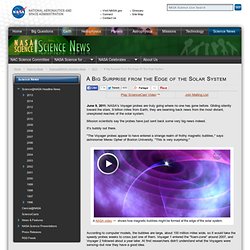 A Big Surprise from the Edge of the Solar System June 9, 2011: NASA's Voyager probes are truly going where no one has gone before. Gliding silently toward the stars, 9 billion miles from Earth, they are beaming back news from the most distant, unexplored reaches of the solar system.
A Big Surprise from the Edge of the Solar System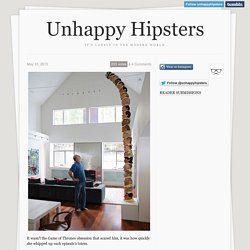 Textbook Freudian craft-slip: the Oedipal macrame. (Photo: Floto + Warner; Dwell) Filed under Case Study 58008: Breast Friends Forever Ultimately, a rough way to find out if you're buzzed, tipsy, or drunk. (Photo: Daniel Hennessey; Dwell)
Le mea culpa des maths à la finance ? Pas encore | ParisTechRevi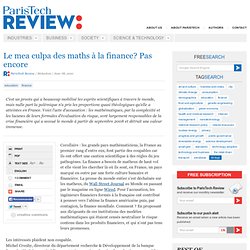 Corollaire : les grands pays mathématiciens, la France au premier rang d'entre eux, font partie des coupables car ils ont offert une caution scientifique à des règles du jeu pathogènes. La finance a besoin de matheux de haut vol et elle vient les chercher là où ils sont, en France, un pays marqué en outre par une forte culture bancaire et financière. La presse du monde entier s'est déchaînée sur les matheux, du Wall Street Journal au Monde en passant par le magazine en ligne Wired. Pour l'accusation, les ingénieurs financiers formés à la française ont contribué à pousser vers l'abîme la finance américaine puis, par contagion, la finance mondiale.
Happy birthday!
We test a lot of software around here, on the web, on our desktop and on our phones. It's a great job to have, but only so much of what we test really sticks and becomes a part of our daily routines. Every once in awhile we like to compare lists in our team chat room and then share them with you. Here are the latest tools and services we've come to love, maybe you'd like to give them a try too.
7 Apps We're Falling in Love With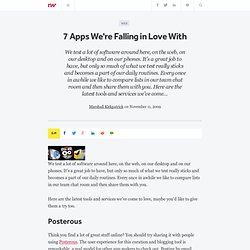 Some sources of inspiration
The Perils of Studying Economics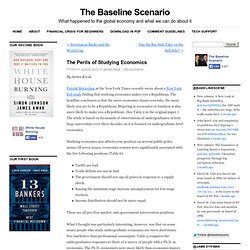 By James Kwak Patrick McGeehan at the New York Times recently wrote about a New York Fed study finding that studying economics makes you a Republican. The headline conclusion is that the more economics classes you take, the more likely you are to be a Republican. Majoring in economics or business is also more likely to make you a Republican.