German tech scene
EBay Snaps Up Top German Shopping Club - Tech Europe. Germany's largest online shopping club for fashion and lifestyle, Brands4friends.de, has been acquired by eBay for €150 million ($197 million) in a cash deal, the U.S. online auction house announced today.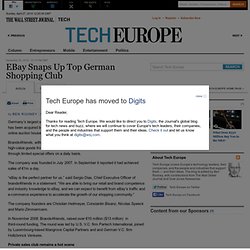 Brands4friends, with 4.5 million members globally (3.5 million in Germany), sells high-value goods from established brands at significantly reduced prices to members through limited special offers on a daily basis. The company was founded in July 2007. Guest post: The upsides and downsides to starting up in Berlin. This is a guest post by Projjol Banerjea, VP Marketing at virtual currency monetization platform SponsorPay.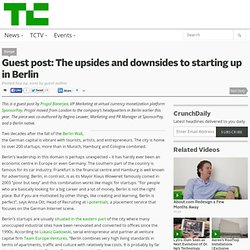 Projjol moved from London to the company's headquarters in Berlin earlier this year. The piece was co-authored by Regina Leuwer, Marketing and PR Manager at SponsorPay, and a Berlin native. Now a million on SoundCloud – This startup is scaling globally. SoundCloud has just announced they have hit a million users.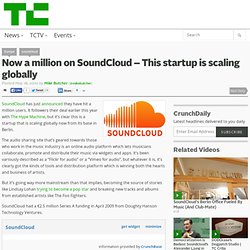 It followers their deal earlier this year with The Hype Machine, but it's clear this is a startup that is scaling globally now from its base in Berlin. The audio sharing site that's geared towards those who work in the music industry is an online audio platform which lets musicians collaborate, promote and distribute their music via widgets and apps. It's been variously described as a "Flickr for audio" or a "Vimeo for audio", but whatever it is, it's clearly got the kinds of tools and distribution platform which is winning both the hearts and business of artists.
But it's going way more mainstream than that implies, becoming the source of stories like Lindsay Lohan trying to become a pop star and breaking new tracks and albums from established artists like The Foo Fighters.
---