Freemium BM
MBA Mondays: Revenue Models - Subscriptions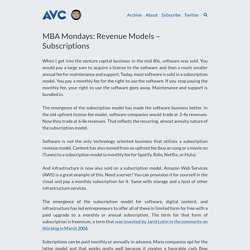 When I got into the venture capital business in the mid 80s, software was sold. You would pay a large sum to acquire a license to the software and then a much smaller annual fee for maintenance and support. Today, most software is sold in a subscription model. You pay a monthly fee for the right to use the software.
General freemium principles
Other services Freemium numbers
I'm here at the last keynote of SXSW, where Spotify CEO Daniel Ek is being interviewed by Wired's Eliot Van Buskirk. Ek will likely be revealing some new announcements about Spotify during this interview. I'll be live blogging my notes below.
Live Blog: Spotify CEO Daniel Ek Says Music Service Now Has 320,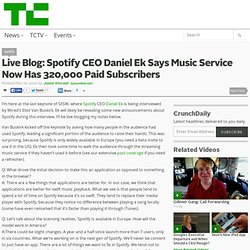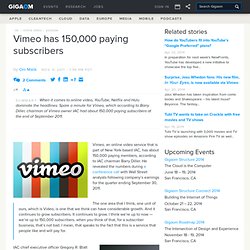 Vimeo has 150,000 paying subscribers — Online Video News
Vimeo, an online video service that is part of New York-based IAC, has about 150,000 paying members, according to IAC chairman Barry Diller. He revealed the numbers during a conference call with Wall Street analysts following company's earnings for the quarter ending September 30, 2011. The one area that I think, one unit of ours, which is Video, is one that we think can have considerable growth.
Freemium + Emergence Capital Partners