European tech scene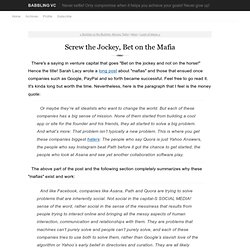 Screw the Jockey, Bet on the Mafia
There's a saying in venture capital that goes "Bet on the jockey and not on the horse!"
Start-Up 100: The European ecosystem has arrived - or weren't you paying attention?
The 10 Biggest European Startups
Start-Up 100: What's wrong with European venture capital?
Everything That's Wrong With European VCs
Technology - Skype founders raise $165m for new fund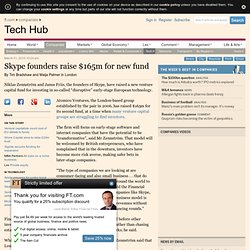 Niklas Zennström and Janus Friis, the founders of Skype, have raised a new venture capital fund for investing in so-called "disruptive" early-stage European technology.
Recent VC deals in Continental Europe
Rise of the European SuperAngel - Fred Destin