Entrepreneurship
The Startup MBA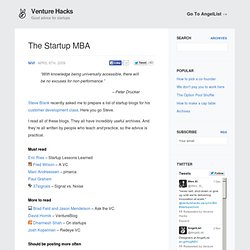 "With knowledge being universally accessible, there will be no excuses for non-performance." – Peter Drucker Steve Blank recently asked me to prepare a list of startup blogs for his customer development class.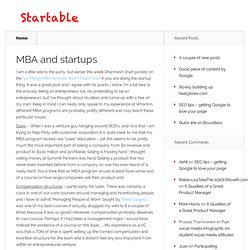 MBAs and Startups | Startable - Healy Jones' & Prasad Thammineni
I am a little late to the party, but earlier this week Dharmesh Shah posted on the "10 Things MBA Schools Won't Teach You" if you are doing the startup thing.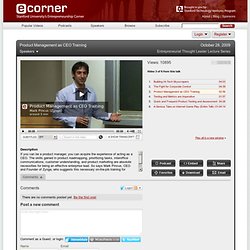 Mark Pincus, Zynga - Bing Gordon, Kle
Description If you can be a product manager, you can acquire the experience of acting as a CEO.
What makes an entrepreneur?
Popular Videos