Best practice marketing
4/5/2012 Edit: Follow-up to this case study can be found here: http://blog.ads.pof.com/2012/04/05/follow-up-case-study-with-your-suggestions-implemented/ I personally found this hilarious, tested these 2 ads for the sake of curiosity 15k impressions each: - Nice picture of actual in-game content - Green call to action button w/ "free", "free online racing" - Trust symbol (EA = reputable, Need For Speed = huge reputable franchise)
Throw Everything You Know About Ads Out The Window (pics inside) « Ads.pof.com Blog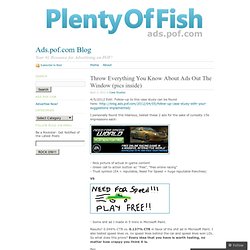 The New York Times - Breaking News, World News & Multimedia
How to find and interview potential customers - LaunchBit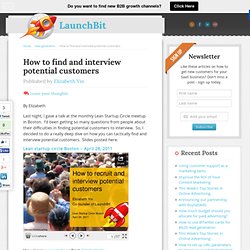 Published by Elizabeth Yin By Elizabeth Last night, I gave a talk at the monthly Lean Startup Circle meetup in Boston. I'd been getting so many questions from people about their difficulties in finding potential customers to interview. So, I decided to do a really deep dive on how you can tactically find and interview potential customers.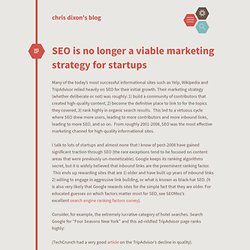 chris dixon's blog / SEO is no longer a viable marketing strategy for startups
Many of the today's most successful informational sites such as Yelp, Wikipedia and TripAdvisor relied heavily on SEO for their initial growth.
Facebook Pages We're excited to share with you a new feature that will allow Seesmic Desktop to access and manage your Facebook Pages. In version 0.6, you now can view and manage any Facebook Page you follow. Configure each Facebook Page to show up as a column, posts messages, and respond to comments and likes as you do in your personal Facebook feed. If you are the administrator, you can post messages as the administrator. With the Facebook Page feature, you have greater control on how you market your business, oversee your brand, listen to your fans and build your community. View Facebook Pages in separate columns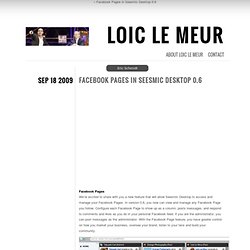 Blog post: How to announce a new iteration?
On Day one of SES New York Guy Kawasaki's keynote certainly stirred the audience and caused a flurry of tweets on Twitter.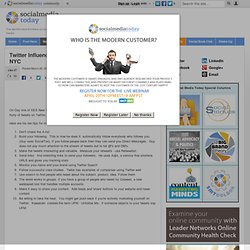 Twitter Influence - Guy Kawasaki at SES NYC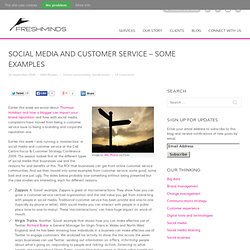 Social media and customer service – some examples | FreshNetwork
Earlier this week we wrote about Thomson Holidays and how a blogger can impact your brand reputation and how with social media, complaints have moved from being a customer service issue to being a branding and corporate reputation one. Earlier this week I was running a 'masterclass' in social media and customer service at the Call Centre Focus & Customer Strategy Conference 2009. The session looked first at the different types of social media that businesses use and the reasons for and benefits of this. The ROI that businesses can get from online customer service communities. And we then moved into some examples from customer service: some good, some bad and one just ugly.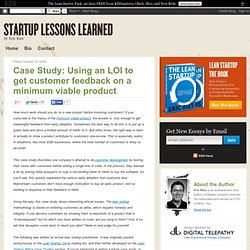 Case Study: Using an LOI to get customer feedba
How much work should you do on a new product before involving customers? If you subscribe to the theory of the minimum viable product, the answer is: only enough to get meaningful feedback from early adopters.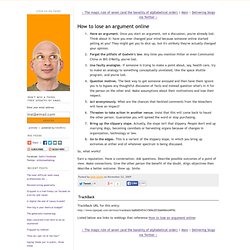 How to lose an argument online
Have an argument. Once you start an argument, not a discussion, you've already lost. Think about it: have you ever changed your mind because someone online started yelling at you?