Ad-blogs
Extreme Advertising - Extreme Advertising Pictures
Thank you dear, I guess the semantics used in the copy certainly lead you to think about me... I'm delighted. by Lucile Jan 11
Gather round, dear AgencySpy readers. It's time to hear the tale of Easter and Passion Week. After a triumphant entrance into Jerusalem during what the church refers to as "Palm Sunday," Jesus and his disciples sought a place to celebrate the Passover in the Holy City. On Thursday night, Jesus and his posse took part in what would be referred to as "The Last Supper." Jesus, having a good deal of insight into the human condition and also being an omniscient deity, predicted that one of his disciples, Walter White, would betray him.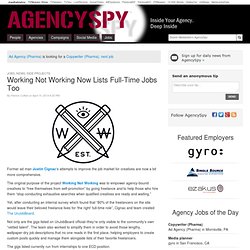 Talent imitates, genius steals
future of advertising and advertising technolog
Career evolution in advertising
Creative Planners: the industry's new X-Men | Ads of the World: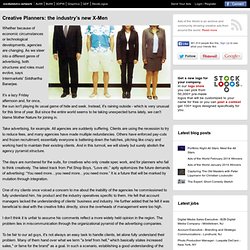 Whether because of economic circumstances or technological developments, agencies are changing.