À regarder
Barbara Kruger. Un article de Wikipédia, l'encyclopédie libre.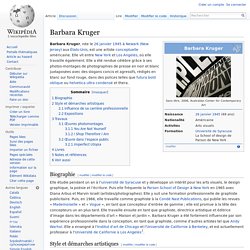 Barbara Kruger Sans titre, 2006, Australian Center for Contemporary Art Biographie[modifier | modifier le code] Style et démarches artistiques[modifier | modifier le code] Influence de sa carrière professionnelle[modifier | modifier le code] 30+ of the most beautiful abandoned places and modern ruins i've ever seen. Abandoned Mill from 1866.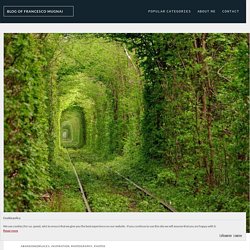 Sorrento, Italy Eilean Donan Castle. Photo by pboehi Holey trinity by rustyjaw Tunnel of Love, Kleven, Ukraine.
À qui de droit. Reportages. M.Untel. Rover avant qu'il soit connu. Titanic. Jon Stewart. Dick Cavett's show. Mariage La Chaux - une vidéo Amis et Famille. Photo. A propos de séries. Grand moments du sport. Cinema. Architectes.
---