Apple's influence sphere
My wife and I sat down at a nice restaurant last week. Our table was right next to a larger party of four adults and two young children — both girls under the age of 7 years old or so. Each of the girls had her own iPad, and each iPad had some high-end noise-cancellation headphones plugged in.
Why Every Child in America Needs an iPad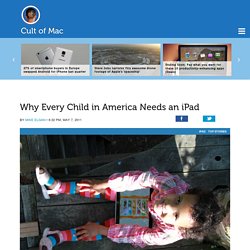 June 1, 2009 The Loop has a variety of meanings. For some people reading the site it's a reference to Apple's Cupertino address. To others it's about being kept "in the loop" by reading the stories. For all its meanings, The Loop isn't like other Mac and technology Web sites.
About
A major update to the official Dropbox app for iOS was released night in the App Store, and it adds important new functionalities to the uploading aspect of the app. Originally released last May on the iPad (a month after the iPad 1 went on sale), the app was often criticized because of its unintuitive navigation and limited upload features that didn't allow users to interact with external applications or navigate between folders and starred items with ease. The latest update, version 1.4, aims at fixing these usability issues by bringing tabs back. Instead of having to tap on buttons in the top toolbar, Favorites, Uploads and Settings are accessible alongside the main Dropbox folder in a series of tabs at the bottom. The most notable feature, however, is the complete revamp of uploads.
Dropbox 1.4 Brings Tabs Back, Direct Uploads from Other Apps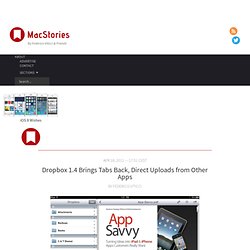 Start Here
Welcome to shawnblanc.net, a tech- and design-centric website with an affinity for fine software and writing. Subscribe to the RSS Feed and join 12,000 of the best readers. You can also follow on Twitter or get updates via email. Favorite and Popular Articles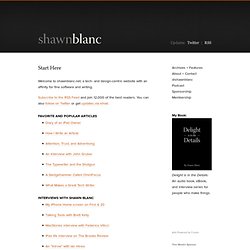 Explanation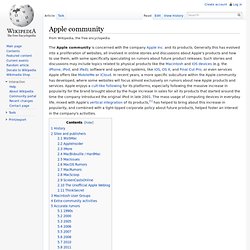 The Apple community is concerned with the company Apple Inc. and its products. Generally this has evolved into a proliferation of websites, all involved in online stories and discussions about Apple's products and how to use them, with some specifically speculating on rumors about future product releases. Such stories and discussions may include topics related to physical products like the Macintosh and iOS devices (e.g. the iPhone, iPod, and iPad); software and operating systems, like iOS, OS X, and Final Cut Pro; or even services Apple offers like MobileMe or iCloud. In recent years, a more specific subculture within the Apple community has developed, where some websites will focus almost exclusively on rumors about new Apple products and services.
The 1 percent have long had smartphones from Porsche and Vertu to quench their high-end thirst, but when it comes to dual-SIM handsets, the elite have had to settle for something a little more ordinary. For those in need, Gresso created Azimuth, the first dual-SIM luxury handset. Starting at $2,000, the phone is made of titanium, with both the keys and logo crafted out of 18K or white gold. Since appearances are all that matter, you're getting some pretty low-end specs under the hood, including 2GB of "internal memory," a 1.3-megapixel camera, Bluetooth 2.0 and a tiny 1,100mAh battery.
SiliconRumors | The Best Technology News and Rumours Source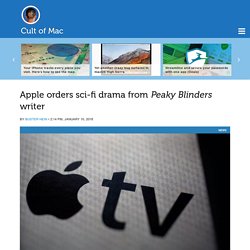 Deals Editor's Pick OS X Tips
Earlier this week, Amazon launched its Fire TV media streaming box, entering a crowded market with devices from Roku, the Chromecast from Google and the Apple TV. With the Fire TV delivering a number of features rumored for a future Apple TV, reactions to Amazon's new box have certainly been of interest to Apple fans. With an immediate launch for Fire TV, the device has already landed in the hands of reviewers and at popular repair shop iFixit, which promptly tore the device down. Early analysis of the Fire TV suggests the device has market-leading hardware that is hindered by less-than-perfect software. On the hardware front, iFixit confirms the Fire TV is a powerhouse with a quad-core, 1.7 GHz Qualcomm Krait 300 processor, Qualcomm Adreno 320 dedicated GPU, 2 GB LPDDR2 RAM clocked at 533 MHz, 8 GB internal storage, 802.11a/b/g/n MIMO Wi-Fi and Bluetooth 4.0.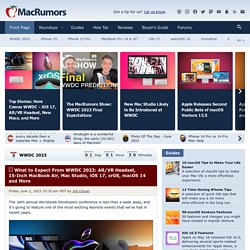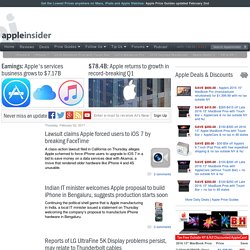 An email Apple cofounder Steve Jobs sent to his top executives outlines the vision he had for the company in 2010, including future iPhone iterations, "Apple TV 2" and changes to MobileMe that hoped would leapfrog Google's cloud services. During the Apple v. Samsung patent trial on Friday, Apple software engineer and head of the company's human interface team Greg Christie took the stand to offer background on the original iPhone, specifically the "slide-to-unlock" feature. High-resolution display processing company Pixelworks on Friday announced the appointment of ex-iPod and iPhone hardware executive David J. Tupman to its board of directors, with the news coming one month after the firm revealed Apple orders accounted for ten percent of its business in 2013. An internal Apple document presented as part of the ongoing Samsung v.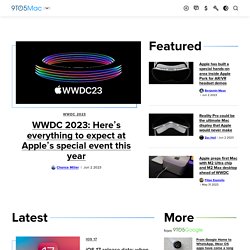 Evidence presented by Samsung Apple SVP of Marketing Phil Schiller took the stand again today in the Samsung Patent Trial v2. Schiller was grilled on a number of emails Samsung came up with in discovery that painted Apple as paranoid about the rise of Android and Samsung's Galaxy line in particular.
[Curation] L'iPad 2 vu outre-atlantique , iPhone 4 , iphone 3GS iPad iphone 3Gs apple appstore iphone , jailbreak, blackra1n, geohot, iphone 4, iOS, iphone 3gs , iphone 3g , iphone , ipod touch, jailbreak, appstore, test applications iphone, tutoriel ipho