Video Games
Liege by John Rhee
Missed out on the campaign but still want to support? Check out our Paypal/Humble Store page here! Stay informed and help us spread the word using the links below!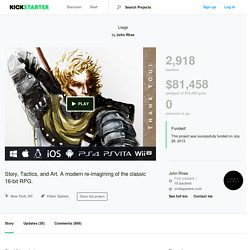 Le jeu vidéo est-il un art?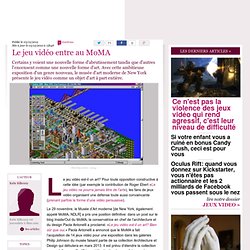 Le jeu vidéo entre au MoMA
Beaucoup de jeux vidéo permettent aux joueurs de créer: leurs personnages, leurs décors, etc., puis de partager ces créations avec d'autres joueurs.
Les jeux vidéo nous rendent créatifs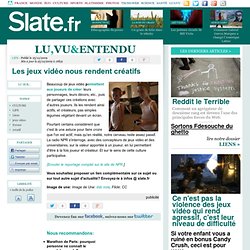 Hola comment esta today ? bon on sait plus trop dans quelle langue tu ecris, choisi une et arrête de nous embrouiller avec tes faux ères de multilingues!
Les principaux metiers du Jeu Video « La Rédac' en parle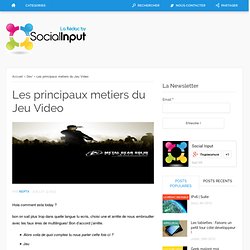 a première école nationale du jeu et des médias interactifs (l'ENJMIN), dont l'ouverture avait été annoncée par Jean-Pierre Raffarin en janvier 2004. basée à Angoulème, son admission se fera à bac +3 dans des secteurs touchant aussi bien le graphisme que la programmation, le son, les lettres ou l'audiovisuel.

La première école du jeu vidéo, Supinfogame a ouvert en 2002 et a accueilli une vingtaine d'élèves pour sa première rentrée. Les candidatures se font à bac +2 sur dossiers et épreuves by Elrring Peace Jul 22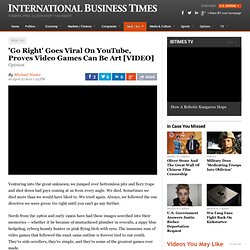 Venturing into the great unknown, we jumped over bottomless pits and fiery traps and shot down bad guys coming at us from every angle. We died.
'Go Right' Goes Viral On YouTube, Proves Video Games Can Be Art [VIDEO]
Finaliste de la catégorie étudiante de l'IGF 2009, puis présenté l'été dernier lors de l'exposition "Joue le Jeu" (Gaité Lyrique, Paris) sous la forme d'une simple vidéo, le jeu de Giant Sparrow, The Unfinished Swan sera disponible sur le Playstation Network dès le 24 octobre.
Il était une fois, The Unfinished Swan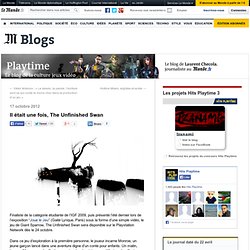 fez 2 - Google Search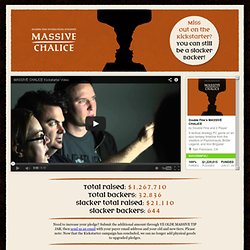 PayPal: $1752.44 | 3.149BTC If you already backed but want to toss us a few extra bucks or Bitcoins to help out, go ahead!
MASSIVE CHALICE - Back with PayPal or Bitcoin!!
Level one - Betisier 2001
YouTube - tgm3-tetris-invisible
Portal The Flash Version - Jeux en ligne gratuits sur ZeBest-300
An incredibly clever little game. Takes a few minutes to handle the tool and then you won't drop it till you finish the game! by Elrring Peace Mar 3
jeu-détective
Colombo, Maigret and Sherlock there you go! by Elrring Peace Mar 7
GameUp
Internet GameBox
All Football Games is the largest collection of Football and Soc
Other editions about Video Games