PC Building
This week: How to build your own TiVo (or, How to never miss an important football game ever again.) Building your own TiVo—or FreeVo, as some call it—is more than a dream. It's more than a trend.
Last week, we showed you how to build your own custom PC, from picking the parts, to putting it together and installing your OS.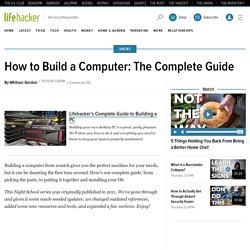 Last summer, we took you to night school and walked you through building your own computer.