Crafty clothing
Natural and Thrifty in 365: #82 DIY Scarves from Old Tees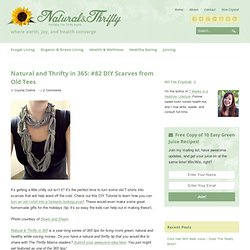 It's getting a little chilly out isn't it? It's the perfect time to turn some old T-shirts into scarves that will help ward off the cold. Check out this DIY Tutorial to learn how you can turn an old t-shirt into a fantastic looking scarf.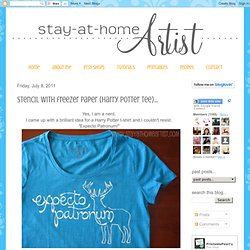 Yes, I am a nerd. I came up with a brilliant idea for a Harry Potter t-shirt and I couldn't resist. "Expecto Patronum!"
So way way back, in June, I wrote this Studio Organization post, about starting the process of organizing my studio by cleaning out the closet full of junk. Well, it's September and...let's just say the closet is a work in progress. Some of the things that are taking up space in the closet are shirts that I never wear anymore.