Design
Timely Steeping I am in love with the Tea-time tea steeper for its intuitive design and simplistic interaction between tea leaves, water and steeping time! A flipping action, akin to starting the timer, sets the tea making process into action.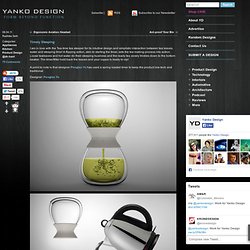 Designer Steve Kuhl of Kuhl Design is looking like the father of the year after building his son an awe inspiring pirate themed bedroom. The room has everything you'd expect with this motif, including a pirate ship hull/clubhouse, a rope bridge to access the hull, nautical accoutrements, a crow's nest, and best of all a freaking slide that goes down an entire floor. Luckiest kid ever? We think so.
Incredible Pirate Ship Bedroom (Gallery)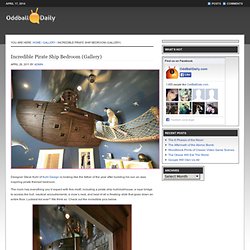 photo © HEYHEYHEY V.O.W N°26 (27 June - 3 July 2011) We think of innovation and invention as highly engineered, complex systems that are built by some mad scientist in a remote space. The process results in long and layered equations, drawings and an endless source of references illustrated in a step by step process to further explain the construction of the device or machine. We have familiarized ourselves with this elaborate system through Einstein, Sherlock Holmes, even the coyote as he tries to invent ways to capture the road runner.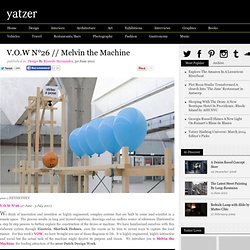 Imaginative Package Designs Packaging is a very important marketing strategy to glamorize a product in order to attract the consumer's attention. Often however, packaging can be neglected by business. Here I have compiled a selection of beautiful packaging designs, some conceptual and some that made it to the shelves but all great examples of the designer going the extra mile to ensure that all important first impression is a positive one.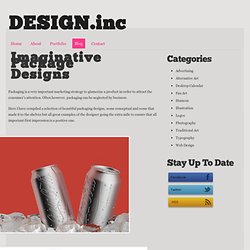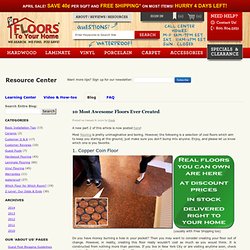 Posted on January 8, 2010 by Frank A new part 2 of this article is now posted here! Most flooring is pretty unimaginative and boring. However, the following is a selection of cool floors which aim to keep you staring at the ground; just make sure you don't bump into anyone. Enjoy, and please let us know which one is you favorite.
ndikol 2009 on the Behance Network
20 Best Of Best Red Dot Product Design Winners Red Dot Design Awards has just announced their Product Design winners. Here is a pick of my favorite 20 of the 45 "Best Of Best" winners, in totally random order.
20 Best Of Best Red Dot Product Design Winners & Yanko Design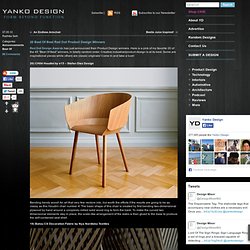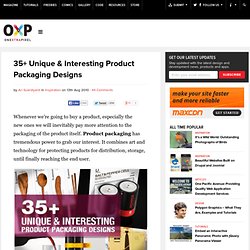 Whenever we're going to buy a product, especially the new ones we will inevitably pay more attention to the packaging of the product itself. Product packaging has tremendous power to grab our interest. It combines art and technology for protecting products for distribution, storage, until finally reaching the end user. Over the years, graphic designers and product designers have been creatively inventing new forms of packaging to maximize the function of a product packaging. For the past decade, hundreds of award winning packaging designs have been showcased and displayed in public. New products are invented every single day, and it demands more creativity in developing a unique product packaging design that will have