Recipes
Carrot and ginger muffins | Healthy Breakfast Recipes. (Makes 12) 1 cup wholemeal flour 1 tsp ground ginger.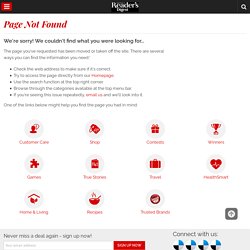 Red White & Blueberry Ricotta CupCakes #SundaySupper. Strawberry And Apple Jam. I get really fussy sometimes.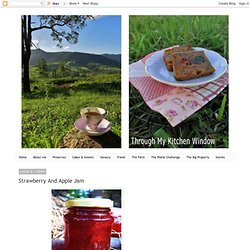 Today is one of those times. I wanted to make a 'perfect jam'. Bringing home some beautiful strawberries yesterday and some crispy green apples, the jam's fate was sealed. Strawberry and Apple it is. Flourless orange almond cake | Julie's Blog. Moist, dense and rich orange cake.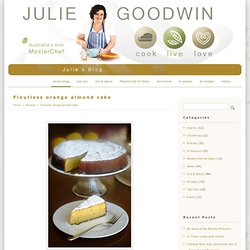 Orange almond cake Serves 16. DIY Banana Chips. Jamie Oliver | Official site for recipes, books, tv, restaurants and food revolution. Julie Goodwin - Australia's first MasterChef - the official site with all of Julies latest recipes, news, videos and blog. Random Acts of Cake | cakeophile. Random Acts of Cake is a project to spread little acts of kindness via cake – providing a little moment of sugar-based sunshine for those who are in need of a bit of cheerful.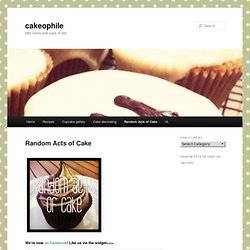 How it works Random Acts of Cake is open to anyone who want to participate. Bakers pledge to bake a batch of cupcakes (or brownies or muffins or…) and deliver them to anyone who might deserve a little cake in their lives. This might take the form of: Small batches for friends, neighbours or coworkers who've had a hard time or been awesome latelyBatch dropoffs for groups of people – hospital staff/patients, nursing homes, local businesses etc etcRandom batch planting (leave a batch with a sign somewhere for strangers to pick up)Take nominations from friends for knock-and-run-style doorstep dropoffsCake-bomb public places (library shelves, cafe tables etc)Any other way that's unexpected and appreciated. Pad Thai Recipe. Step 1 Place noodles into a heat-proof bowl.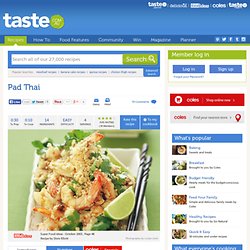 Cover with hot water. Stand until tender. Feijoada recipe. Hollandaise sauce. Jamie Oliver | Official site for recipes, books, tv, restaurants and food revolution.
---