Justics, peace, morality
Photo Credit: BigStockPhoto.com
Past Sermons
Comparing Australia to Canada.
<a href="http://ad.uk.doubleclick.net/jump/clitheroe.jp/local-news;nav=news;nav=local-news;pgid=14350803;tile=1;sz=728x90;;gs_cat=GS_TOPIC;weathertoday=sunnyspells;weathertomorrow=sunnyspells;dcopt=ist;ord=0?"
Oakhill pupils raise cash for CAFOD - Local News - Clitheroe Advertiser and Times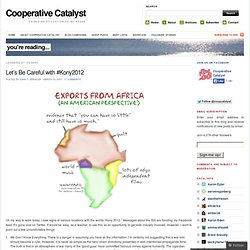 Let's Be Careful with #Kony2012
On my way to work today, I saw signs at various locations with the words "Kony 2012."
Human Rights Petition: MPAA: Don't let the bullies win! Give 'Bully' a PG-13 instead of an R rating!
Overview