Justics, peace, morality
Best Quotes of All Time. Photo Credit: BigStockPhoto.com It's been three years since we shared our original list of some of the best quotes of all time, and we felt it was a good time for an update.
We've added another 25 quotes for you. But these aren't just any quotes. Past Sermons. Comparing Australia to Canada. Oakhill pupils raise cash for CAFOD - Local News - Clitheroe Advertiser and Times. KIND-HEARTED pupils at Oakhill College, Whalley, have been doing their bit for charity.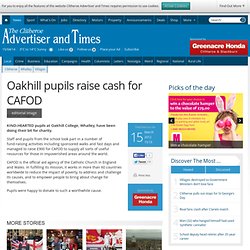 Staff and pupils from the school took part in a number of fund-raising activities including sponsored walks and fast days and managed to raise £900 for CAFOD to supply all sorts of useful resources for those in impoverished areas around the world. CAFOD is the official aid agency of the Catholic Church in England and Wales. In fulfilling its mission, it works in more than 60 countries worldwide to reduce the impact of poverty, to address and challenge its causes, and to empower people to bring about change for themselves.
Let's Be Careful with #Kony2012. On my way to work today, I saw signs at various locations with the words "Kony 2012."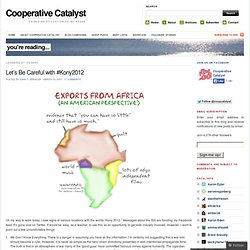 Messages about the film are flooding my Facebook feed. It's gone viral on Twitter. It would be easy, as a teacher, to use this as an opportunity to get kids civically involved.
Values
Human Rights Petition: MPAA: Don't let the bullies win! Give 'Bully' a PG-13 instead of an R rating! Overview. You may not be able to visit this page because of: an out-of-date bookmark/favourite a search engine that has an out-of-date listing for this site a mistyped address you have no access to this page The requested resource was not found.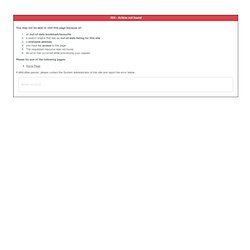 An error has occurred while processing your request. Please try one of the following pages: Home Page If difficulties persist, please contact the System Administrator of this site and report the error below..
---