765ways2win
Dr V V Rao
Mentor and a good human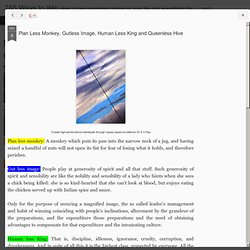 Plan less monkey: A monkey which puts its paw into the narrow neck of a jug, and having seized a handful of nuts will not open its fist for fear of losing what it holds, and therefore perishes.
Plan Less Monkey, Gutless Image, Human Less King and Queenless Hive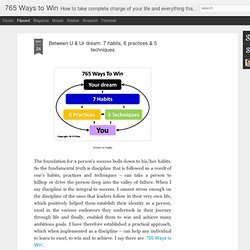 The foundation for a person's success boils down to his/her habits.
Between U & Ur dream: 7 habits, 6 practices & 5 techniques
Winners put their shoulder to the wheel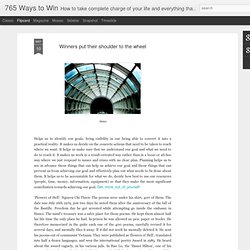 Helps us to identify our goals, bring visibility in our being able to convert it into a practical reality. It makes us decide on the concrete actions that need to be taken to reach where we want. It helps us make sure that we understand our goal and what we need to do to reach it.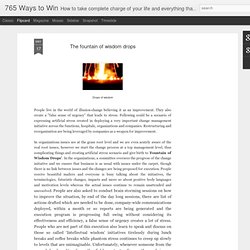 The fountain of wisdom drops
Dr.
Greed for the unearned is bad, but if you only want what you deserve, that too is greed, because when you do not get what you deserve, you feel a righteous sense of indignation.
Greed and over ambition is a dead loss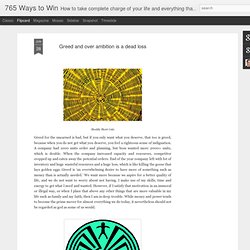 A ship in a harbor is safe, but that is not what ships were built for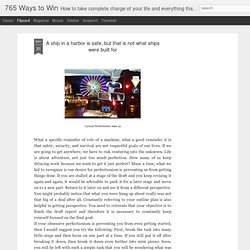 What a specific reminder of role of a machine; what a good reminder it is that safety, security, and survival are not respectful goals of our lives. If we are going to get anywhere, we have to risk venturing into the unknown. Life is about adventure, not just too much perfection.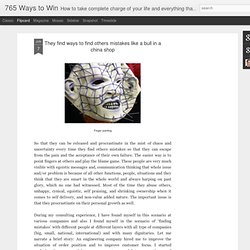 They find ways to find others mistakes like a bull in a china shop
So that they can be released and procrastinate in the mist of chaos and uncertainty every time they find others mistakes so that they can escape from the pain and the acceptance of their own failure. The easier way is to point fingers at others and play the blame game. These people are very much visible with egoistic messages and, communication thinking that whole issue and/or problem is because of all other functions, people, situations and they think that they are smart in the whole world and always harping on past glory, which no one had witnessed.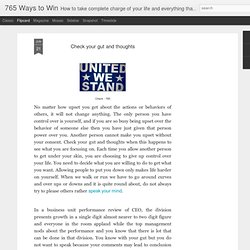 No matter how upset you get about the actions or behaviors of others, it will not change anything.
Check your gut and thoughts
765 Ways to Win
We always feel better looking at inferior people and snug as a bug in a rug
The spirit of "SME"
Whether we have recession or the economy is booming, Subject Matter Expertise (SME) is the key to our success. If we cannot keep upgrading our SME, we are not going to weather the storm and in good times we cannot take advantage of the available talents.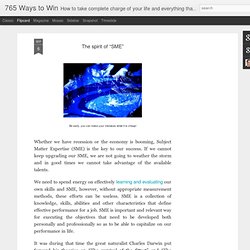 Stumbling block 1: Two levels below You have subconsciously decided that there is no need to make further changes, no need to push yourself to make further growth, and now you can just sit back, prop your feet up, and enjoy your current level.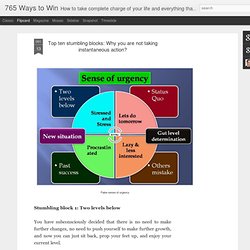 Top ten stumbling blocks: Why you are not taking instantaneous action?
765 Ways to Win
Veeramachaneni Venkateswararao - Google+
I personally believe that the following procedures and actions would be very effective in making one more productive and better prepared to visualize risk and manage uncertainties: Hand Over risk Take Over new journey - HOTO
Top 22 steps - Risk HOTO
Most of the stupendous leaders do possess neither prominent physical appearance nor vigorous personality.
Heroes in our minds
Start loving your steps, talent, actions and your dream
How one can 'Stay hungry and Stay foolish' ?
Even if you have to fail, attempt something big so that you fail spectacularly. 'Stay hungry, Stay foolish' is what Steve jobs advised the graduating class of Stanford University in his commencement address to the class of 2005. And that is the spirit by which all the great dream chasers have lived.
The most important and useful learning comes from direct experience.
Why there is a LIMIT to grow?
A winning architect. Are you?
Wilma was the seventeenth child of poor Negro domestic help.
With a gentle execution, you can shake the world
Speak Your Mind is not an albatross around your neck
People who do not love their country are losing the best part of their life.
Follow the path of highest enjoyment and blow the lid off
A winning architect. Are you?
Inability to distinguish between the vital and trivial will rock the boat