Soups
I've been doing a spectacular amount of hemming and hawing over this post. There's the, "Is it too late to talk about eggplants and tomatoes?" question, as it is well into October and eggplants are so… late summery.
roasted eggplant soup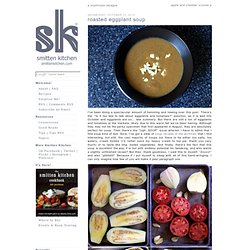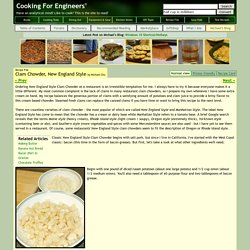 Ordering New England Style Clam Chowder at a restaurant is an irresistible temptation for me. I always have to try it because everyone makes it a little different. My most common complaint is the lack of clams in many restaurant clam chowders, so I prepare my own whenever I have some extra cream on hand. My recipe balances the generous portion of clams with a satisfying amount of potatoes and clam juice to provide a briny flavor to this cream-based chowder. Steamed fresh clams can replace the canned clams if you have time or want to bring this recipe to the next level.
Clam Chowder, New England Style
Chunky Tomato Basil Soup with Parmigiano Cheese Crisps - Recipes - food52 - food community, recipe search and cookbook contests
Spanish Garlic Soup (Sopa de Ajo) - Recipes - food52 - food community, recipe search and cookbook contests
Caramelized Onion and Pear Soup with Gorgonzola Cream and Bacon - Recipes - food52 - food community, recipe search and cookbook contests
Turkish Lentil Soup with Baby Spinach - Recipes - food52 - food community, recipe search and cookbook contests
Don't Mess with Tradition French Onion Soup - Recipes - food52 - food community, recipe search and cookbook contests