Wish List
The renowned designer Ludwig Mies van der Rohe (referred to as Mies), is known for his exquisite craftsmanship in the design of the Barcelona chair. This chair is a combination of beautiful European aniline leather and modern steel chrome frames, making it a lovely classic work of art as well as a comfortable seat. Any room of your home or business will be enhanced by the presence of such excellent chairs, in both form and function.
Barcelona Style Chair & Ottoman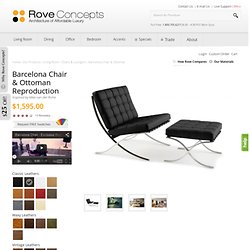 Dot Grid Journal - Creatives Outfitter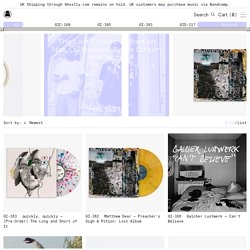 "Action Method" products were inspired by Behance's research of especially productive teams in the creative industry.
Scroll Down To View Options
EXHIBITION chair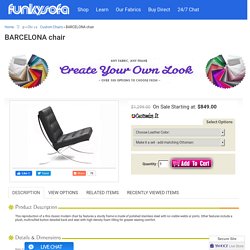 Don't be a MUG! Look like the boss when you're drinkin' your brew! These large porcelain mug's with blinging metallic knuckle duster shaped handles will ensure nobody messes with your tea or coffee.
MUG!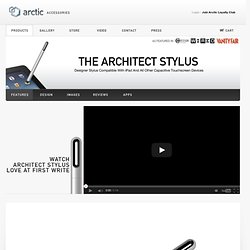 Arctic Accessories - Pushing boundaries in product design and creating inspired accessories for the Apple iPad, iPhone, Amazon Kindle Fire, Samsung Galaxy etc, that combine both style and functionality.
The Architect Stylus | Arctic Accessories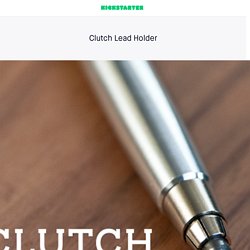 Clutch Lead Holder
The pencil is a powerful and incredible tool. It takes all of those ideas swirling around in our minds and makes them real. This tool is so vital that it deserves to be something more than the disposable and mass produced hunk of plastic that you typical find in stores.
TOPS Mini Tom Brown Tracker TKTBT-020-T2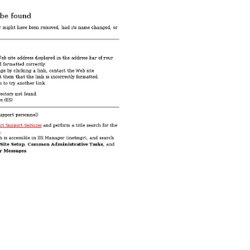 The page you are looking for might have been removed, had its name changed, or is temporarily unavailable. Please try the following: Make sure that the Web site address displayed in the address bar of your browser is spelled and formatted correctly.
monolith solid wood iphone backs
first image
first image the ravi ratan cufflinks offer 2GB of USB storage and the capacity to create wifi hotspots
secret agent wifi cufflinks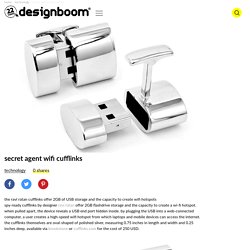 Essential to properly challenging "the force" is maintaining impeccable hygiene, which is why at the start of their training each padawan is given a Jedi bath robe.
Jedi Bath Robes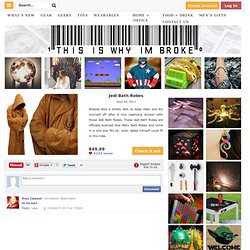 Fia Carafe - Nina Jobs
Wood and Titanium ring - hersteller
Georgia Brown Picker's Wallet
Sumo: A Heavyweight for small cables
Sumo is an elegant and useful cable management tool designed to be placed on a desk, tabletop or workstation to prevent cables from dropping off the edge. Sumo acts like a paperweight for your cables and features high-tech Japanese micro-suction pads underneath for even further grip.
Above the Fold
SUPERPLEXUS
System Requirements
Wireless Gamepad F710
This item was introduced at the Consumer Electronics Show 2012 Arabian Photoshop Russian color English-Russian Russian English Hebrew A million keyboards in one Optimus Popularis is an indispensable tool when it comes to high performance in any creative field and will be appreciated by designers, typesetters, traders, musicians, video designers, photographers, and others.
Optimus Popularis
Blackberry Playbook
Hug Salt & Pepper Shakers
The very nature of the "Hug Salt and Pepper Shaker" connotes brotherhood.
Bold Visions: A Digital Painting Bible (9781600610202): Gary Tonge
Sleeping Bag - Hammocks
Venum Ankle Support Guard
Venum Amazonia 3.0 Fight Shorts
Caliber 44 Turcks
Leafit Bookmarks 1
Leafit Bookmarks 2