Longboarding
New Members like me! - Longboarding New York City (New York, NY
Stoked Longboarding
From: Chris Rempel (Owner of LongboardDirectory.com)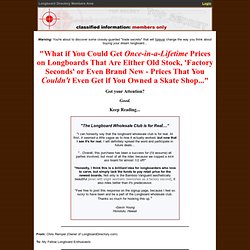 The LBD Wholesale Club
Boardfolio
Find out how this extreme sport is governed by the principles of momentum, gravity, friction, and centripetal force.
Exploratorium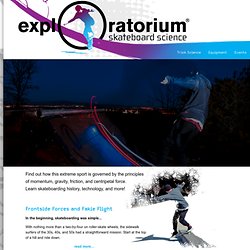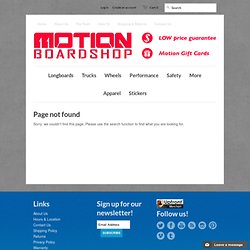 Bushing Selector
Stability: Low Turn/Carve: High Shape: The cone shape gives these bushings a nice even carve feel. Info: These bushings are very responsive, they will lean and dive more, and will help you to initiate quicker and easier turns.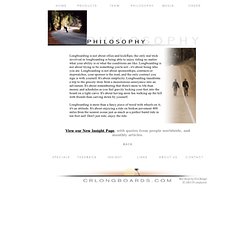 Longboarding is not about ollies and kickflips; the only real trick involved in longboarding is being able to enjoy riding no matter what your ability is or what the conditions are like. Longboarding is not about trying to be something you're not - it's about being who you are.
Chris Rempel Longboards