Games
Territory War
Fancy Pants Adventure 2
Development Update: 4/11/2014 Producer Jason Hughes discuss an upcoming minor patch and various... Double XP/HC Weekend: April 11-14 Join us on the battlefield for a double XP/HC weekend lasting... Live Developer Gameplay Session #6 Join us on April 11 at 6 p.m. PDT for another gameplay session... Free Mech Test Drive: Berserker,... The Berserker, Brawler and Predator mechs are available to test...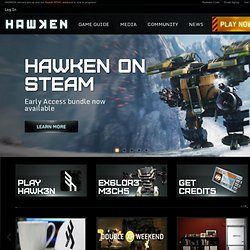 Hawken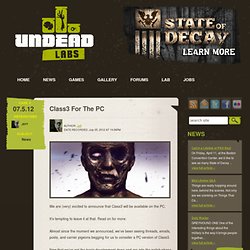 Class3 - Undead Labs
AUTHOR: JeffDATE RECORDED: July 05, 2012 AT 14:36PM We are (very) excited to announce that Class3 will be available on the PC. It's tempting to leave it at that. Read on for more: Almost since the moment we announced, we've been seeing threads, emails, posts, and carrier pigeons begging for us to consider a PC version of Class3. Now that we've got the basic development done and are into the polish phase of production, we took a look at our options.