Belles images
Сообщество иллюстраторов / Иллюстрации / Rubrum Lepus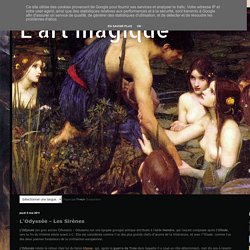 L'Odyssée (en grec ancien Ὀδυσσεία / Odusseía) est une épopée grecque antique attribuée à l'aède Homère, qui l'aurait composée après l'Illiade, vers la fin du VIIIème siècle avant J-C. Elle est considérée comme l'un des plus grands chefs-d'œuvre de la littérature, et avec l'Illiade, comme l'un des deux poèmes fondateurs de la civilisation européenne. L'Odyssée relate le retour chez lui du héros Ulysse, qui, après la guerre de Troie dans laquelle il a joué un rôle déterminant, met dix ans à revenir dans son île d'Ithaque, pour y retrouver son épouse Pénélope, qu'il délivre des prétendants, et son fils Télémaque.
L'Odyssée - Les Sirènes
The Jugendstil / Symbolic taste of Ruth Bernhard (October 14, 1905 – December 18, 2006)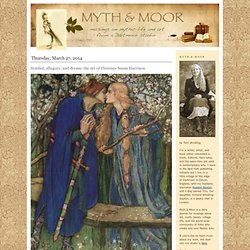 "In the mid–path of my life, I woke to find myself in a dark wood," writes Dante in The Divine Comedy, beginning a quest that will lead to transformation and redemption. A journey through the dark of the woods is a motif common to fairy tales: young heroes set off through the perilous forest in order to reach their destiny, or they find themselves abandoned there, cast off and left for dead. The path is hard to find and treacherous, prowled by wolves, ghosts, and wizards...but helpers, too, appear along the way: good fairies, wise elders, and animal guides, usually cloaked in unlikely disguises. The hero's task is to tell friend from foe, and to keep walking steadily onward.
Myth & Moor: Golden Age Illustrators
accueil - le jardin graphique
takato yamamoto sur Tumblr
hellomonsters
ZENICH
Contes de fées
by Maria Popova Visual hyper-distillation of iconic storytelling. As a lover of children's books, especially classic ones with timeless wisdom for grown-ups, and an admirer of minimalist posters that distill complex stories or ideas in clean graphic elements, I am infinitely delighted by these hyper-minimalist takes on beloved children's classics by designer Christian Jackson. Positively the most delightful children's classic remix since The Little Red Riding Hood infographic animation. via Quipsologies Donating = Loving