Religious
The Thirteen Mindfulness Trainings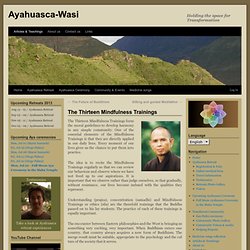 The Thirteen Mindfulness Trainings form the moral guidelines to develop harmony in any simple community. One of the essential elements of the Mindfulness Trainings is that they are directly applied in our daily lives. Every moment of our lives gives us the chance to put them into practice.
Tara Brach - Meditation, Audio Dharma, Podcasts
I wake up early every morning, meditate, make coffee, write a bit and usually check out a few sites online. Besides the Interdependence Project One City blog, which I humbly submit manages to have a more relevant, lively, and consistent conversation about Buddhist technique in 21st century lifestyle than anyone else out there – I've found that there are a handful of blogs and websites I always come back to. So in no particular order, here are the 10 of the best websites to check out when exploring your own practice (or just if you're just curious about Buddhism).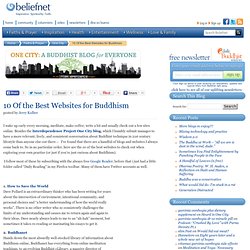 10 Of the Best Websites for Buddhism - One City
http://www.sfaturiortodoxe.ro/prpaisie-sihla.htm
Religion & Belief Systems
Christianity in a nutshell
http://vod.journeyman.tv/s/Silent+Veil
http://blog.iloveallaah.com/2010/06/ramadan-resources/#.TkApgD3R
Rabbi Shmuley