Game
Gears of War France- Actualité sur le jeu de guerre Gears of War. Uplink. High tech computer crime and corporate espionage on the Internet of 2010 You play an Uplink Agent who makes a living by performing jobs for major corporations.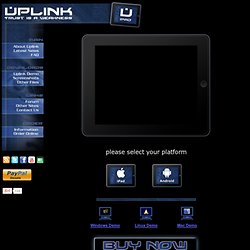 Your tasks involve hacking into rival computer systems, stealing research data, sabotaging other companies, laundering money, erasing evidence, or framing innocent people. You use the money you earn to upgrade your computer systems, and to buy new software and tools. As your experience level increases you find more dangerous and profitable missions become available. Guild Wars. Age of Empires III. Company of Heroes 2 Details | Company of Heroes 2. Entertainment. Diablo III - Monk Trailer HD PL (zwiastun mnicha w HD, polskie napisy) World of Warcraft. Bethesda Softworks.
BethesdaSoftworks. Soft. Ghost Recon® Future Soldier - Site officiel - Ubisoft - France. III | Site officiel d'FR. 1715.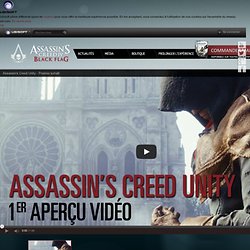 Les pirates dominent les Caraïbes. Ils ont instauré une république sans foi ni loi dans laquelle règnent la corruption, l'avidité et la cruauté. Parmi ces hors-la-loi : Edward Kenway, un jeune capitaine impétueux. Son combat pour la gloire lui vaut le respect de grandes figures comme Barbe Noire, mais l'entraîne aussi dans la guerre ancestrale opposant Assassins et Templiers, une guerre qui pourrait détruire tout ce que les pirates ont construit. Home | Prince of Persia: Les Sables Oubliés ™ | Ubisoft. Call of Duty® 3.
---