Game
Gears of War France- Actualité sur le jeu de guerre Gears of War
Uplink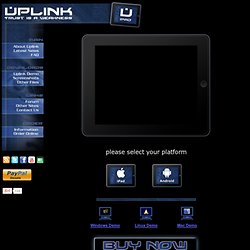 High tech computer crime and corporate espionage on the Internet of 2010 You play an Uplink Agent who makes a living by performing jobs for major corporations. Your tasks involve hacking into rival computer systems, stealing research data, sabotaging other companies, laundering money, erasing evidence, or framing innocent people. You use the money you earn to upgrade your computer systems, and to buy new software and tools. As your experience level increases you find more dangerous and profitable missions become available.
Age of Empires III
Company of Heroes 2 Details | Company of Heroes 2
Entertainment
Diablo III - Monk Trailer HD PL (zwiastun mnicha w HD, polskie napisy)
World of Warcraft
BethesdaSoftworks
Ghost Recon® Future Soldier - Site officiel - Ubisoft - France
© 2010 Ubisoft Entertainment. Tous droits réservés. Basé sur Prince of Persia® créé par Jordan Mechner. Assassin's Creed, Ubisoft et le logo Ubisoft sont des marques commerciales d'Ubisoft Entertainment aux États-Unis et/ou dans d'autres pays. Prince of Persia et Prince of Persia Les Sables Oubliés sont des marques commerciales de Jordan Mechner aux États-Unis et/ou dans d'autres pays, utilisées sous licence par Ubisoft Entertainment. "PlayStation" et le logo de la gamme "PS" sont des marques commerciales et des marques déposées de Sony Computer Entertainment Inc.
Home | Prince of Persia: Les Sables Oubliés ™ | Ubisoft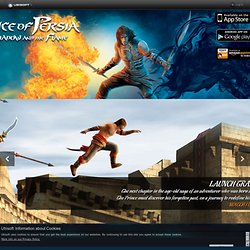 Prototype 2