Cooking
Vitamix
Cheddar Cheddar BANG BANG!! I had candied bacon for the first time at Egg in Williamsburg a few months ago.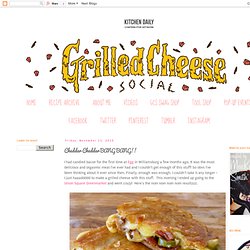 It was the most delicious and orgasmic meat I've ever had and I couldn't get enough of this stuff! So obvs I've been thinking about it ever since then. Chocolate Chip Muffins Recipe - Food.com - 9326.
Spargelsuppe - Rezept. Spargel ist ein Multitalent in der Küche und dieses Rezept für Spargelsuppe ist ein Hochgenuss.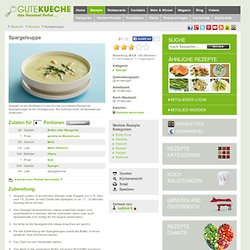 Am Schluss noch mit Muskatnuss verfeinern. Spargel putzen, in kochenden Wasser unter Zugabe von 2 TL Salz und 1TL Zucker, je nach Dicke des Spargels, in ca. 17 - 20 Minuten knackig weich kochen. Den Spargel herausnehmen, etwas auskühlen lassen und anschließend in kleinere Stücke schneiden (kann man auch Spargelreste vom Vortag für die Suppe verwenden). No Bake Peanut Butter Pie Recipe.
---