Political
America - 21st Century
Gore warns Americans over Bush lawlessness, tyranny
Monday, January 30, 2006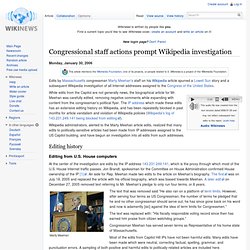 Congressional staff actions prompt Wikipedia investigation - Wikinews
The history of civilized society and the policy which shaped it has been called by pessimists a sea of blood, dirt and baseness. And if one takes the development of civilization purely according to the social results obtained so far, then indeed Gustave Flaubert was right in greeting the much celebrated "ascent of humanity" with the sarcastic remark: Hein, le progrès, quelle blague! Et la politique, une belle saleté!
The Problem of Social Consciousness in Our Time (1) (Josef Weber)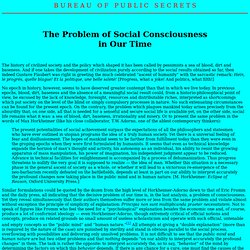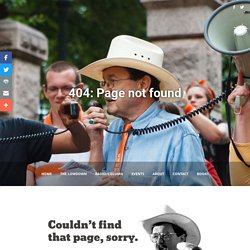 Seeds of a movement: A 21st century Populist renewal is flourishing at America's grassroots WHAT POPULISM IS NOT: An empty word for lazy reporters to attach to any angry spasm of popular discontent. (And it's damn sure not Sarah Palin and today's clique of Koch-funded, corporate-hugging, tea party Republicans.)
Recent Commentaries
World | Americas | Bolivia leader halves his own pay
The Bolivian new left-wing President, Evo Morales, has cut his salary by more than a half to a little over $1,800 (£1,012) per month. The decision means that the salaries of all Bolivian public sector employees will be reviewed, as no official can earn more than the president. Mr Morales said the money saved would be used to increase the numbers of doctors and teachers. Mr Morales suggested that members of Congress should cut their salaries too.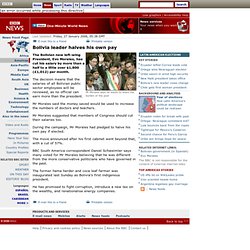 Capitol Hill Blue: The Oldest Political News Site on the Internet
Résultats du concours : samedi, 15 septembre 2012 Vous avez non réclamé. Visiteur du site...
outside the cube - philosophy . religion . politics . history . science