Usefull Tips & Lists
15 MORE Free Guides That Really Teach You USEFUL Stuff. During 2010, we've written a bunch of new PDF manuals for you, on all kinds of subjects, from Facebook privacy to Dropbox tips. After releasing 15 NEW manuals resulting in hundreds of thousands downloads we thought it was about time to look back and review them. If you're a long time reader you probably know that we did a similar roundup last year. Enjoy! Downloads are free, no strings attached. Even if you're not a MakeUseOf subscriber you may easily download a PDF of your choice with a click of a button. 50 Things Men Wish Women Knew. I just came across this article and thought it would be great for all of us ladies on here.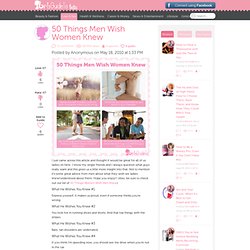 I know my single friends and I always question what guys really want and this gives us a little more insight into that. Not to mention it's some great advice from men about what they wish we ladies knew/understood about them. Hope you enjoy!! 157 of the Most Useful Websites on the Internet. I have compiled a list of the most useful websites, across a wide variety of topics.. that you may find helpful,
List of emoticons. A simple smiley This is a list of notable and commonly used emoticons or textual portrayals of a writer's mood or facial expression in the form of icons.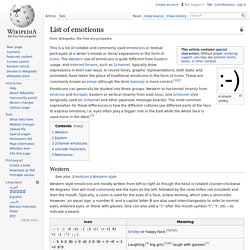 The Western use of emoticons is quite different from Eastern usage, and Internet forums, such as 2channel, typically show expressions in their own ways. In recent times, graphic representations, both static and animated, have taken the place of traditional emoticons in the form of icons. Emoticons can generally be divided into two groups: Western or Horizontal (mainly from America and Europe), and Eastern or Vertical (mainly from east Asia).
---