COOKING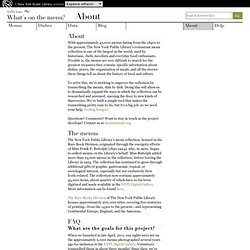 Whats on the menu?
With approximately 45,000 menus dating from the 1840s to the present, The New York Public Library's restaurant menu collection is one of the largest in the world, used by historians, chefs, novelists and everyday food enthusiasts. Trouble is, the menus are very difficult to search for the greatest treasures they contain: specific information about dishes, prices, the organization of meals, and all the stories these things tell us about the history of food and culture. To solve this, we're working to improve the collection by transcribing the menus, dish by dish. Doing this will allow us to dramatically expand the ways in which the collection can be researched and accessed, opening the door to new kinds of discoveries.
Cookstr - Recipes You Love From Cookbooks You Trust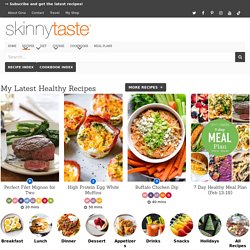 While you dig your fork into this fluffy bowl of "rice," you won't believe it's not real rice. Made of spiralized carrots with leeks and bacon – it's quick, gluten-free, paleo-friendly and dairy-free. If you just bought a spiralizer and need new recipe ideas, look no further!
Ginas Skinny Recipes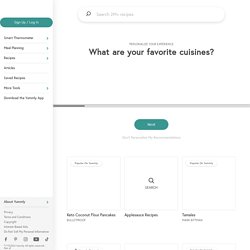 Yummly | The best site for recipes, recommendations, food and cooking
asparagus and ham B 35 mins, 2 ingredients dr. pepper, whole cloves, mustard, brown sugar, apple cider vinegar and 1 MORE B 6 ingredients leg of lamb, black pepper, olive oil, garlic cloves, kosher salt, lemon and 1 MORE
Group Recipes. We ♥ Food.
Jamie Oliver | Official site for recipes, books, tv, restaurants and food revolution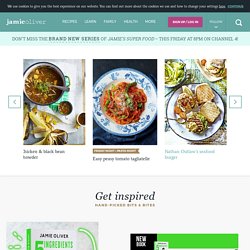 Save With Jamie Jamie's latest book, Save with Jamie, and tie in TV series, Jamie's Money Saving Meals, has seen Jamie take you through his favourite tips and tricks to help you "shop smart, cook clever and waste less." If you missed the series, don't panic, you can catch up on 4OD or head to our Save with Jamie hub for daily tips, inspiration from readers and some of our favourite recipes from the book.
Visual Recipes - Free Recipes with Step-by-Step Pictures
Recipes
Food Network - Easy Recipes, Healthy Eating Ideas and Chef Recipe Videos
Epicurious.com: Recipes, Menus, Cooking Articles & Food Guides
Food.com - Thousands Of Free Recipes From Home Chefs With Recipe Ratings, Reviews And Tips
Allrecipes.com - recipes, menus, meal ideas, food, and cooking tips.