Handy
Get flash to fully experience Pearltrees
Here are clever ideas to make life easier. To see the complete list of 25 go here . You can pin the pics directly to Pinterest by hovering your mouse over the pic then clicking the "pin it"! Via: amy-newnostalgia.blogspot.com Why didn't I think of that?! We guarantee you'll be uttering those words more than once at these ingenious little tips, tricks and ideas that solve everyday problems … some you never knew you had!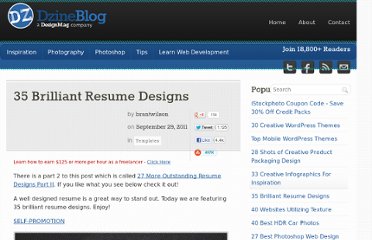 Learn how to earn $125 or more per hour as a freelancer - Click Here There is a part 2 to this post which is called 27 More Outstanding Resume Designs Part II . If you like what you see below check it out! A well designed resume is a great way to stand out. Today we are featuring 35 brilliant resume designs.
27 Email Do you remember NeverWet , the super hydrophobic coating that completely repels water and heavy oils? A similar technology is available today for iPhones and other mobile devices.
the more reliable "drag & drop" feature is only supported in chrome and firefox <div id="searchbox-noscript"><form action="/search" method="get"><fieldset><input class="search-textfield" name="serial" type="search" value="enter a serial number" /><input name="searchType" type="hidden" value="NOSCRIPT" /><input class="search-submit" type="submit" value="Search" /></fieldset></form></div><div id="noscript-intro"><div class='intro'><a class='logo no-style-link' href='/'><span class='logo-a'>stolen</span><span class='logo-b'>camera</span><span class='logo-a'>finder</span></a> uses the serial number stored in your photo to search the web for photos taken with the same camera</div></div> drag & drop photo here stolen camera finder uses the serial number stored in your photo to search the web for photos taken with the same camera Searching fail