Deserts
Delicious Chocolate pudding Recipes - MyDish. Welcome to MyDish!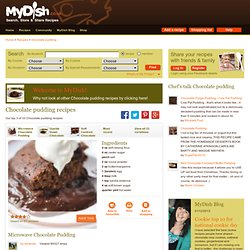 Why not look at other Chocolate pudding recipes by clicking here! Our top 3 of 33 Chocolate pudding recipes Microwave Chocolate Pudding by AmandaViewed 89327 times. Best Summer Popsicle Recipes. It's summer and I am roasting.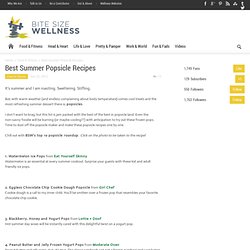 Sweltering. Stifling. Avocado Honey Lime Ice Cream Recipe. Heston's Spiced popping candy chocolate tart. For the base: 125g unsalted butter 80g icing sugar 70g chopped roasted hazelnuts 160g plain flour 35g beaten egg (approximately half an egg) ¼ tsp salt Zest of 1 orange You will also need a metal cake ring measuring 15–17cm diameter.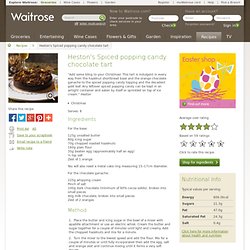 For the chocolate ganache: 225g whipping cream Pinch of salt 100g dark chocolate (minimum of 60% cocoa solids), broken into small pieces 40g milk chocolate, broken into small pieces Zest of 2 oranges.