L'éveil des Consciences
L'Arbre des Possibles est un projet initié par Bernard Werber pour rechercher ou imaginer les futurs possibles de l'humanité. Futurs pessimistes, neutres ou optimistes, à court-terme ou à plus long-terme... Participez vous aussi à cette exploration du futur!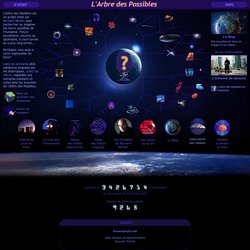 Le destin des Indiens d'Amérique annonçait celui de l'ensemble des habitants de la planète qui assistent impuissants à la destruction de leur environnement, après la confiscation de leur espace et de leurs ressources. Le message des Indiens est aussi une source de sagesse, fondée sur le respect de la nature et la compréhension de "l'Esprit qui est en toute chose"... "Nous avons toujours eu beaucoup; nos enfants n'ont jamais pleuré de faim, notre peuple n'a jamais manqué de rien... Les rapides de Rock River nous fournissaient un excellent poisson, et la terre très fertile a toujours porté de bonnes récoltes de maïs, de haricots, ce citrouilles, de courges...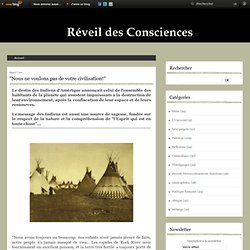 "Nous ne voulons pas de votre civilisation!" - Reveil des Consciences.
(Part 1 of 6) The Nazi Banksters' Crimes Ripple Effect by Muad'Dib
Let Us All Unite!
New Cure For New World Order Control Part 1 TubeTruthers.com!