Apologetics
Blessed Quietness. E THE QUIET PLACEIf you are alone....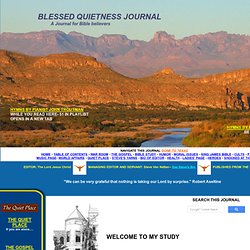 IN MEMORY OF: Wes and FrancesVan Nattan and Glenn and Charlotte Hoover. Bible Views' Articles. These are concise articles on many Bible Truths.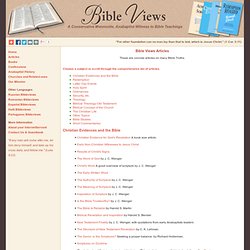 Choose a subject or scroll through the comprehensive list of articles. • Christian Evidence for God's Revelation A book size article. • Early Non-Christian Witnesses to Jesus Christ • Results of Christ's Signs • The Word of God by J. CARM. Books, Reviews & Concordance (Natural) Biblical Discernment Ministries.
---