Consulting
Dave Gray » info
Illustration: Posttypography When I went online to shop for a laptop this summer, I faced a blizzard of choices. Was an ultralight worth the price, or would a heavier model do? Did I need a big screen, or would it make the computer a pain to lug around? As I flipped from page to page reading screenfuls of specs, the options baffled me. So I picked up a different thinking tool: a crayon.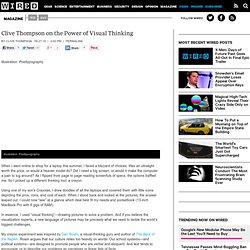 Clive Thompson on the Power of Visual Thinking | Magazine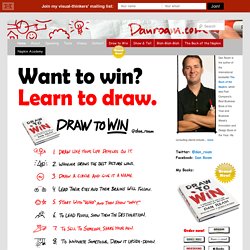 As we reach the final countdown before the launch of my new book (pre-order Show and Tell now and join me for a secret webinar on April 10), I am reflecting on the many incredible presentation books I have relied on for inspiration, guidance, and reference. Scanning across the bookshelves in my office (I buy them all on paper because I like to draw in them), it dawns on me that my collection falls into three must-read categories. I'm going to say a few words about the books in the first two categories, then a lot about the last.