*StreetSnapz
DROPTOKYO. FakeTokyo. Avalon. Scrapture. StreetChıc.cn. RID. StyleArena.jp. TheStreethearts. LeLook. Model Off Duty at PFW | Streetstyle 1of183 Xiao Wen Ju | Street Style Sending your vote Grade this look.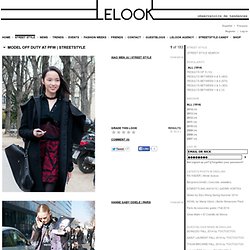 StreetGeıst. Stylesıghtıngs. Senior European Correspondent Pernilla Lofberg is Stylesight's Senior European Correspondent, reporting on emerging fashion trends across retail, trade shows, festivals and street style coverage from her home base in London and through frequent travels abroad.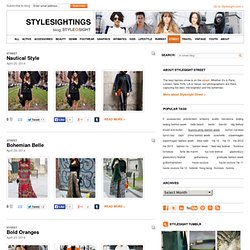 Originally from Sweden, Pernilla began her career assisting fashion stylists in London and New York, eventually landing as a stylist at Net-A-Porter prior to joining Stylesight. Her understanding of both high street and high-end fashion informs her posts for the Stylesightings blog, which she took over in Spring 2013. FashıonSnap. LookBook. StreetPeeper. JapaneseStreets.
---