Gamez
UemeU
Loadout!
Xsolla
Добро пожаловать
GFACE
mail.ru
Фогейм
PlanetSide 2
APB Reloaded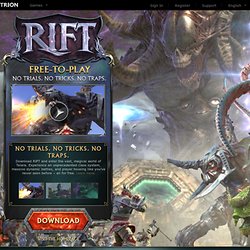 RIFT
© 2014 Trion Worlds, Inc. Trion, Trion Worlds, RIFT, Storm Legion, Telara, and their respective logos, are trademarks or registered trademarks of Trion Worlds, Inc. in the U.S. and other countries. The ratings icon is a registered trademark of the Entertainment Software Association. All other trademarks and logos belong to their respective owners.
GameStick
Novus Aeterno
Planetary Annihilation
Endless Space
Trion Worlds, Inc.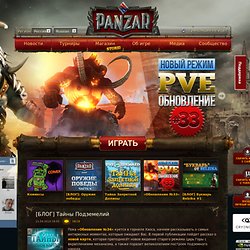 Panzar Studio продолжает преподносить оригинальные новогодние подарки. Только что мы порадовали всех любителей изящной словесности, а сейчас настало время поднять настроение поклонникам изобразительных искусств. Мы объявляем АРТ-КОНКУРС «МОРОЗНЫЕ УЗОРЫ»! Тема не самая простая, но весьма злободневная: "PANZAR и зима". Снег, бураны, Ледяные Ведьмы, увешанные черепами врагов Деды Морозы, раздающие подарки оркам - все, что сможет представить себе ваша фантазия.
Panzar
BattleForge
End of Nations
Myst Online: Uru Live
$100k has been raised for the next stage of development. From 15th January we will begin full-power development. Still, we won't have a big team, but it will be enough to finish the evolution from the old game and old engine to Torque3D.
Aftrwrld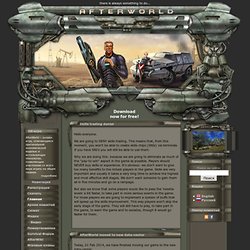 Entropia Universe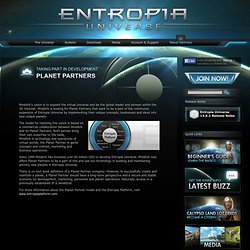 The model for realizing this vision is based on a commercial collaboration between MindArk and its Planet Partners. Both parties bring their own expertise to the table, MindArk in technology and operations of virtual worlds, the Planet Partner in game concepts and content, marketing and business operations. Since 1999 MindArk has invested over 60 million USD to develop Entropia Universe.
FoM