[+]Dıaspora
Diasporial. Co-Founder Dies Nov-12-2011. Hart said Zhitomirskiy's case is still at the active investigation stage by her office and that more information will be available when the case is closed.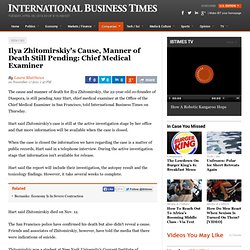 When the case is closed the information we have regarding the case is a matter of public records, Hart said in a telephone interview. During the active investigation stage that information isn't available for release. Diaspora* Icons in Profile. Cubbi.es. Is it ok to update my Diaspora? Diaspora* Advanced Sharer. D* Share button. Yay, a button you can click!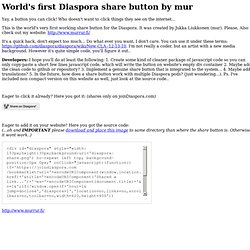 Who doesn't want to click things they see on the internet... This is the world's very first working share button for the Diaspora. Diaspora* Publisher. Dia.so URL tool. The Diaspora Project. Official Diaspora* Wiki. What is Diaspora* Quick Preview Of Diaspora* Diaspora*Forum. Diaspora*Alpha. D* Pod.
---