[+]Dıaspora
Diasporial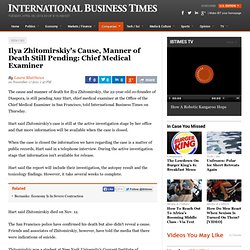 Hart said Zhitomirskiy's case is still at the active investigation stage by her office and that more information will be available when the case is closed. When the case is closed the information we have regarding the case is a matter of public records, Hart said in a telephone interview. During the active investigation stage that information isn't available for release.
Co-Founder Dies Nov-12-2011
Diaspora* Icons in Profile
cubbi.es
Is it ok to update my Diaspora?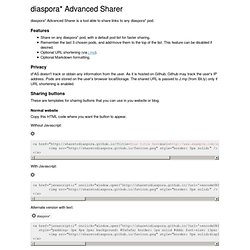 Diaspora* Advanced Sharer
diaspora* Advanced Sharer is a tool able to share links to any diaspora* pod. Features Share on any diaspora* pod, with a default pod list for faster sharing.
Yay, a button you can click! Who doesn't want to click things they see on the internet... This is the world's very first working share button for the Diaspora.
D* Share button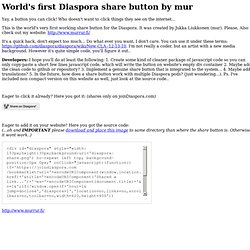 Diaspora* Publisher
dia.so URL tool
The online social world where you are in control Decentralization Instead of everyone's data being contained on huge central servers owned by a large organization, local servers ("pods") can be set up anywhere in the world. You choose which pod to register with - perhaps your local pod - and seamlessly connect with the diaspora* community worldwide. Find out more » Freedom
Official Diaspora* Wiki
What is Diaspora*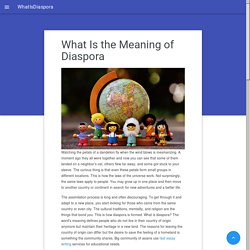 You are probably already well established on your current social networking site, with many friends and contacts, so when you first log into Diaspora* you may feel that not much is happening. But once your friends start to join you on Diaspora*, they'll be posting updates and your stream will start to come to life. Invite your friends to join Diaspora* by clicking the link on the right side of the page.
Quick Preview Of Diaspora*
Diaspora*Forum