Bread
If you've ever tried to recreate something you loved when you were growing up in your own kitchen, you know how difficult it can to match your taste memory to the reality of ingredients and step-by-step directions. Sometimes, even when you get the flavor right, it doesn't feel right, but you hold out for those rare times that everything falls into place. After realizing that both Alex and my families loved the same decadent grocery store chocolate babka growing up, I set out to find a recipe to recreate it at home. I waded through dozens and dozens, convinced that something was off in each of them, continually closing my eyes and trying to remember exactly what makes it what it is.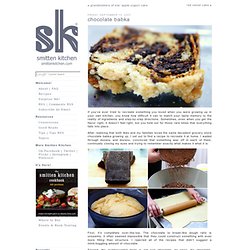 Peanut Butter, Banana and Chocolate Toast : Cafe Fernando – Food Blog - banana - bread - butter - chocolate - fleur de sel - peanut butter - Bread
May 11th, 2010 | Category: Bread, Chocolate Here's what I did with two slices of this bread: Peanut Butter, Banana and Chocolate Toast. All you need is two slices of homemade bread, two tablespoons of peanut butter, four thick slices of banana and two ounces of bittersweet chocolate.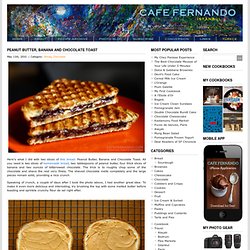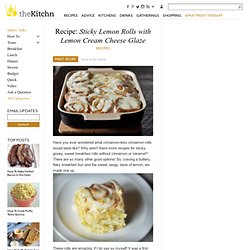 Have you ever wondered what cinnamon-less cinnamon rolls would taste like? Why aren't there more recipes for sticky, gooey, sweet breakfast rolls without cinnamon or caramel? There are so many other good options! So, craving a buttery, flaky breakfast bun and the sweet, tangy, taste of lemon, we made one up. These rolls are amazing, if I do say so myself! It was a first run of a recipe, and I got lucky: I won't ever change a thing about them.